HAPPY HOLIDAYS

This has truly been an eventful year. The big news of the year is that I finished my Ph.D. in April. I was exhausted by the end but finishing my dissertation and seeing the bound copy really instilled a sense of pride and accomplishment. I have also been hearing from folks around the country and abroad who have read it online and have expressed their excitement about my work. Ah, it is finally over!
After a brief stint at the VA State Dept of Health (3 months was more than enough time in the state system!) I came back to work at VCU/Medical College of Virginia as a Research Coordinator on a CDC-funded project. I am happy to be back working with my MCV buddies again.
Fall was very busy, with a job change, teaching Social Work and Social Justice again at VCU, and applying for teaching positions for Fall, 2002. So far I have applied to West Virginia Univ., University of North Carolina at Chapel Hill, University of North Carolina at Charlotte, and U. of Pittsburgh (all Schools or Depts of Social Work). It will be nice to secure a position and be settled.
Sarah has been working hard on her pottery (check out her wares at http://guerrys.tripod.com) and hopes to get to the point where she can do it full-time. She is still teaching elementary school art at two schools in the area. We are spending Xmas at our home this year and will be visiting parents in NC at other times during the holiday. Millie and Bo (the 4-legged children) have both gained about 7 pounds this past year. Bo needed to gain the weight and Millie certainly did not. Millie is currently on a diet and hopes to be fit for Bikini Season. Bo continues his quest for ridding the neighborhood of all squirrels.
Happy holidays and best wishes for the New Year!
KRIS
PHOTOS......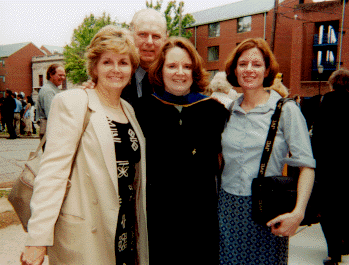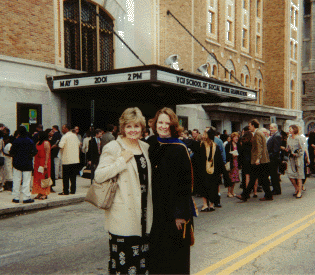 Commencement for the VCU School of Social Work (May, 2001)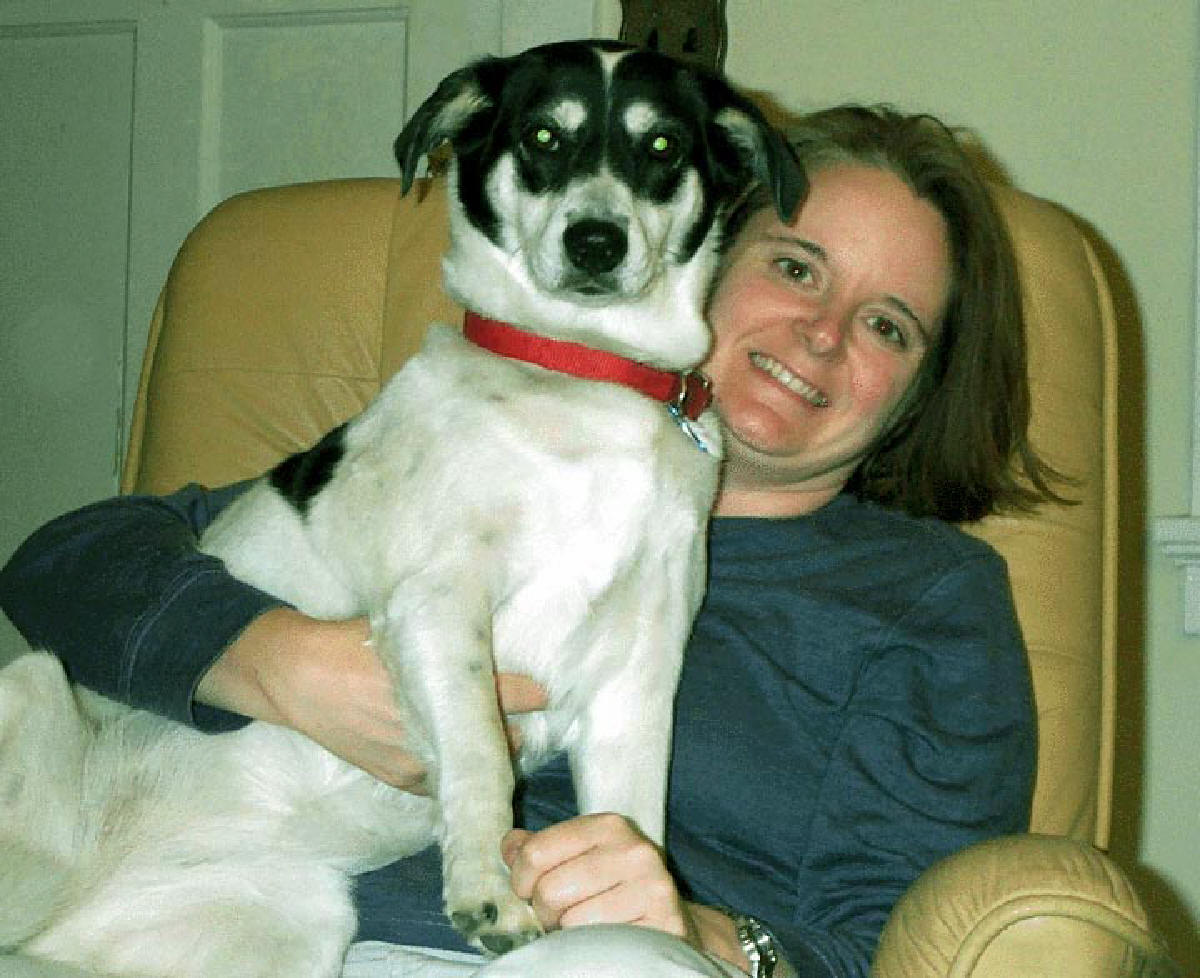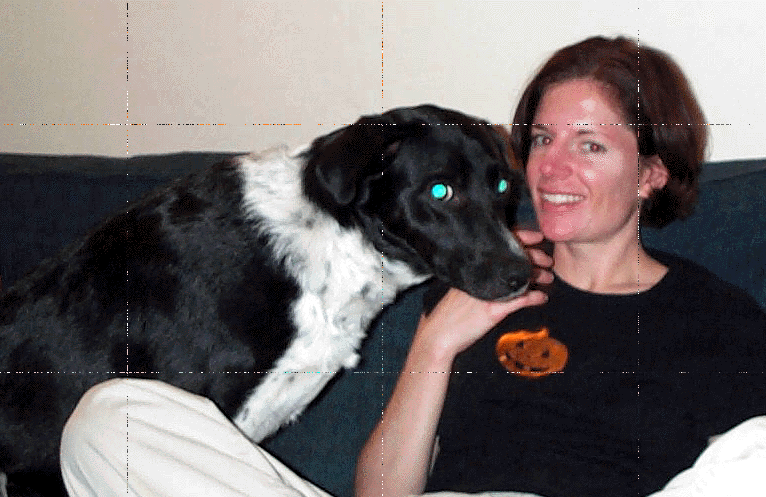 Kris & Millie, Sarah & Bo